When we talk about content strategy for mobile, we're also not talking about delivering content to serve the "mobile con- text." "Mobile" seemingly implies motion, mobility – Karen Mc Grane
Adaptive Content
Adaptive content is a way to think beyond the platform. It puts your content at the center of your strategy and publish-ing process, right where it belongs. {CITE MC GRANE}
Packages not page
Content on mobile shouldn't be buried in pages where it exists currently on traditional websites, instead. Thought should be give to how certain content should be surfaced to user depending on that context.
Strategy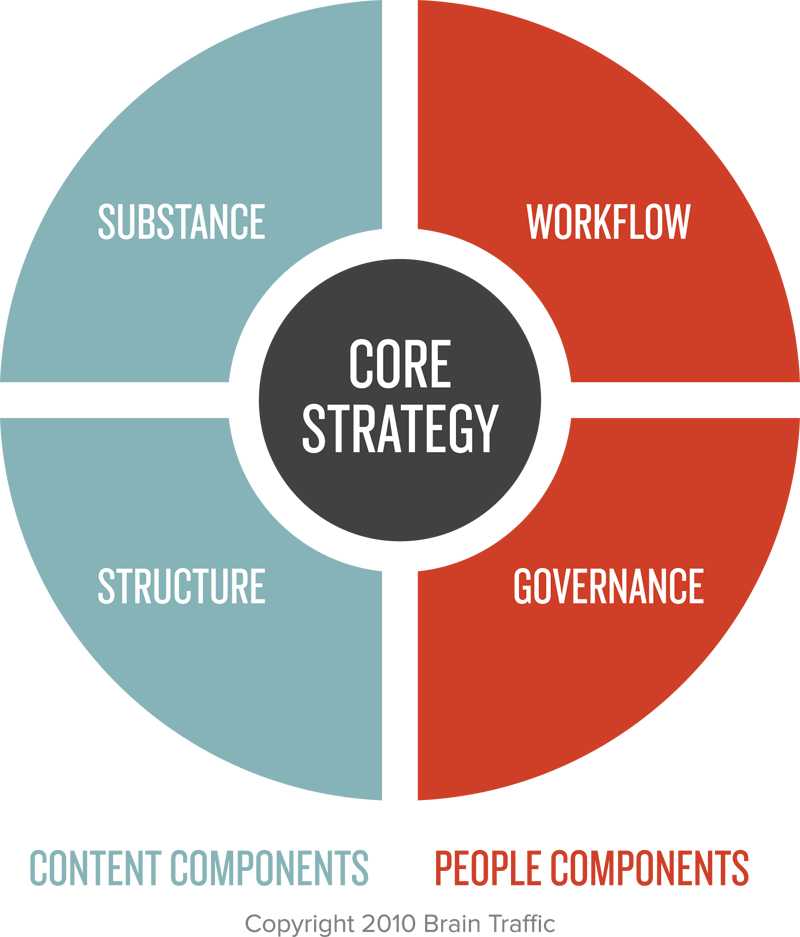 The Process
Define your strategy, and put a plan in place
Audit your content and edit where necessary
Add more structure to your content
Instead of writing pages of content, you'll develop an information architecture of content chunks that you can recombine in different ways. In addition, Halvorson & Rach (2012) state by dissecting this content by way of a content audit, tags can be created and applied to the content so that it will make the content more findable on the app or website.
Competitor analysis
Availability
Global Navigation
Wayfinding
Reading Experience
Content Formatting
Media
Search
CONTENT INVENTORY AND AUDIT
Inventory
When you take a content inventory, you take an objective look at the content assets you have to work with. A content inventory is a quantitative assessment of your content.
Use Representative sampling
| Unique ID | Site Section | Page ID | Page URL | CO/PO | Date | Expiry Date | Keywords | Rank no. | CMS template |
| --- | --- | --- | --- | --- | --- | --- | --- | --- | --- |
| 1 | welfare.ie | employment | 1 | welfare.ie/employment | ~ | | ~ | Dole, employment, welfare, intreo, social-welfare | 1 |
Revisions for content
plain language
Objective language
Be concise
Write headlines as links
Write the first sentence as summary
Inverted pyramid
One topic per paragraph
Highlight keywords